Improve Your Company's Success
.
If you're experiencing challenges within your business' vision, internal process, or strategy, count on Ronald M. Allen from Managing Change LLC. Our business consulting services focus on our clients' most critical opportunities in organization, strategy, employees, and operations. We bring years of experience to ensure we capture value across your organization and goals. When your business is losing profits, lacking in goals, or experiencing a decrease in employee retention, trust us to deliver effective and long-lasting results.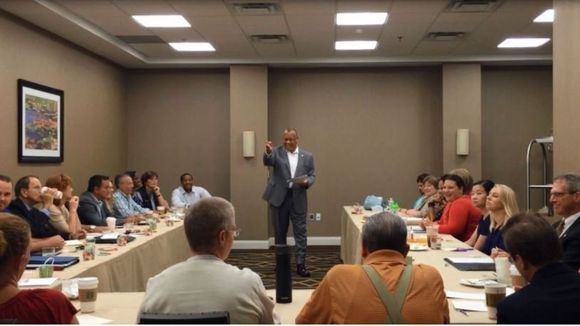 Managing Organization Changes Together
.
When faced with challenges, know that you are not alone. Ronald M. Allen offers strategic planning, custom training, and valuable coaching programs to get your company back in the game. Don't watch your business fail right in front of your eyes. Ronald understands the hard work that has gone into creating a successful business. Let us help you ensure your business stays successful.
An Alignment Cycle is an innovative service to help a collaborative group translate their opinions on a shared topic into valuable, viable and endorsed plans. Groups using an Alignment Cycle to create their plans take 1/4 of the time to completion and enjoy superior implementation success compared with conventional collaborations. Alignment Cycles are used by Fortune 500 and midsize companies, governments and industry groups to align around strategies, innovation, mergers, policies, business process improvements, alliances and many other topics.
Benefits of Alignment Cycle. Those who have used Alignment Cycle call it the most exciting innovation in collaboration of the past years. They enjoy the following benefits:
significantly improved implementation success
increased insight into stakeholder opinions
decreased time to completion of initiatives
minimized internal resistance to change
increased clarity and completeness of plans
fact-instead of personality-based reasoning
increased employee engagement
usage
Usage Alignment Cycles are used by collaborative groups within one, between two or across multiple organizations, collaborating around a shared topic.
Click to download any of the following case files
…